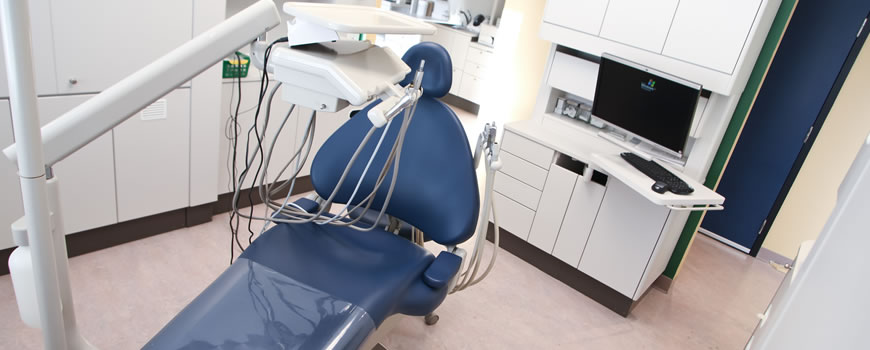 Who are the NEBDN?
The NEBDN stands for National Examining Board for Dental Nurses; the Diploma in Dental Nursing is awarded by this governing body. Previously known as National Certificate.
What is National Diploma in Dental Nursing course?
Diploma in Dental Nursing is a qualification which when successfully achieved leads to registration with GDC (General Dental Council) and gives you a better career prospect.
Our course:
We run National Diploma in Dental Nursing which is awarded by NEBDN.
This is a 1-year course which runs fortnightly 4 hrs or monthly for 3 hrs in a classroom-based environment located in South West London.
After a successful completion of the course your name will be forwarded for the final exam which consists of two parts. First part is theory with EMQs (extended matching questions) and MCQs (multiple choice questions).
After passing part one you will be allowed to sit the second part which consists of OSCE (objective structured clinical examination).
On completing the whole exam, you will get a qualification certificate from the NEBDN, which allows you to register with GDC and become a registered Dental Care Professional (DCP).
You will also be required to complete RoE (Record of Experience), which is a practical experience record which needs to be completed within deadline provided by the NEBDN. To complete RoE you should be working in a dental practice as a Trainee Dental Nurse.
What will you study in this course?
Law and ethics in dentistry
Health and safety
General anatomy
Oral anatomical structures
Human Physiology
Medical emergencies in dentistry
Oral diseases
Oral Surgery
Oral Cancer
Oral Health Promotion
Dental Radiography
Endodontics
Prosthodontics
Restorative dentistry
Drugs used in dentistry
Dental materials
Dental Implants
Periodontics- for gum and other surrounding tissues
Dental Charting etc.
What can you achieve after successfully completing this qualification?
Can register with GDC and have a better prospect.
Can go for post graduate courses and become a Specialist Dental Nurse.
Can get better wages.
Can get on to a Dental Hygienist/Therapist courses.
Can get on to an Orthodontic therapist course.
Can become an Oral Health Educator and many more.
What are the qualities of a good Dental Nurse?
A dental nurse should have:
Ability to communicate.
Ability to show initiative.
Friendly nature.
Sense of loyalty and responsibility.
Capable of prioritising patient care.
Personality: A calm, courteous & sympathetic manner, combined with a cheerful & friendly disposition.
Speech: Calm, confident & clear enough to be understood on the telephone.
Concentration: Alert mind & attentive behaviour.
Punctuality: Follow strict timekeeping on duty.
What will be your roles as a Dental Nurse?
Set up for every patient, providing the Dentist with the correct equipment and instruments.
Assist the Dentist during treatment by passing relevant instruments and equipment, aspirating and retracting if necessary.
Prepare and mix materials.
Write patient notes correctly and efficiently as dictated by the Dentist.
Monitor the patient as of entering the room, during treatment and as they leave the surgery.
Offer support and reassurance to patients.
Carry out stock control.
If and when a Dental Nurse works on reception, duties may involve:
Greeting patients and checking them in.
Answering the phone and interacting with patients.
Booking appointments.
Taking payments.
Liaising with laboratories and referral practices/hospitals.
Why  choose AcePace?
"We consistently get pass rates in the high 90's which is something to be proud of in and of itself, but on this occasion,  we believe we've surpassed ourselves."
Introduction to Dental Nursing is free with this course worth £100.00
Interview and personality development workshop is free with NDIDN worth £125.00
RoE workshops
Mock Exams and revision classes
EROE Marking
Internal Moderation of eROE
Examination results:
April 2014 for written exam: 100% Pass Rate
June 2014 for OSCE:  100% Pass rate
April 2015 for written exam 93% Pass rate
June 2015 for OSCE: 94% Pass rate
November 2015 for written exam: 92% Pass rate
January 2016 for OSCE: 83% Pass rate
June 2017 93% Pass rate
April 2018 for written exam: 97% Pass Rate
June 2018 for OSCE: 92.7% Pass rate
January 2019 for OSCE: 95% Pass rate
June 2019 for OSCE: 97% Pass rate
Silent features of our course:
State of the art facility at centre with hands on training.
Experienced & qualified Dental Tutors.
Live role play scenarios.
Dentist/career advisor guest appearances.
Very affordable.
In-house recruitment team to find right jobs for our student.
All the jobs first showed to our student before it will be available to general applicants.
Our head tutor consistently achieved high pass rate over the years.
 What you need to start Dental Nursing?
Get enrolled on an accredited Dental Nurse Course: Please be aware that it is mandatory to be on a training course before you can start working as a Trainee Dental Nurse. You can enrol on our courses after successfully passing the initial assessment test.
Have your hepatitis B vaccination.
A valid proof of ID.
A valid visa with permission to work in the UK for non-resident students.
National Insurance Number
Course Specification:
Course Duration: 1 year part-time.
Course Fee: GBP 1299.00 + VAT (this excludes candidate registration/RoE application fee & examination fee).
Course Booking Fee: GBP 299.00 (part of total fee).
Easy instalment plans are available. £299 Deposit followed by monthly instalments
Discount available on full payment option
For more information on exam pattern and exam schedule/fee please visit nebdn.org.
Introduction to Dental Nursing (2-day course) is free with this course worth £100.00
Interview and personality development workshop (1-day course) is free with NDIDN worth £125.00
Course Material: Textbook and timetable for Dental Nurses will be provided on the first day of the course.
Exam fee – £485 will be charged at the point of candidate registration with NEBDN + admin fee
Discounts:
10% discount available on full course fee payment after deposit for booking, before the commencement of the course.
You are entitled for a discount if you refer another candidate who registers with us and pays the fee.
Group discounts available.