RESIT YOUR DENTAL NURSING EXAM WITH ACEPACE TRAINING
AcePace is UK's leading education & training provider led by team of Dentists & Consultants, with a passion for education, since its corporation, it will have focus on academic excellence and basic expertise to work towards the core objective of enabling individuals to realise their true potential and making their dreams come true.
Fill in your details below and we will contact you shortly: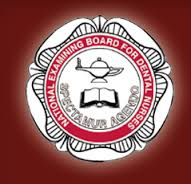 Fully accredited and approved centre by the NEBDN.
Why us?
"We consistently get pass rates in the high 90's which is something to be proud of in and of itself, but on this occasion we believe we've surpassed ourselves."
Examination results:
April 2014 for written exam: 100% Pass Rate
June 2014 for OSCE :  100% Pass rate
April 2015 for written exam 93% Pass rate
June 2015 for OSCE: 94% Psss rate
November 2015 for written exam: 92% Pass rate
January 2016 for OSCE: 83% Pass rate
April 2016 for written exam: 97% Pass Rate